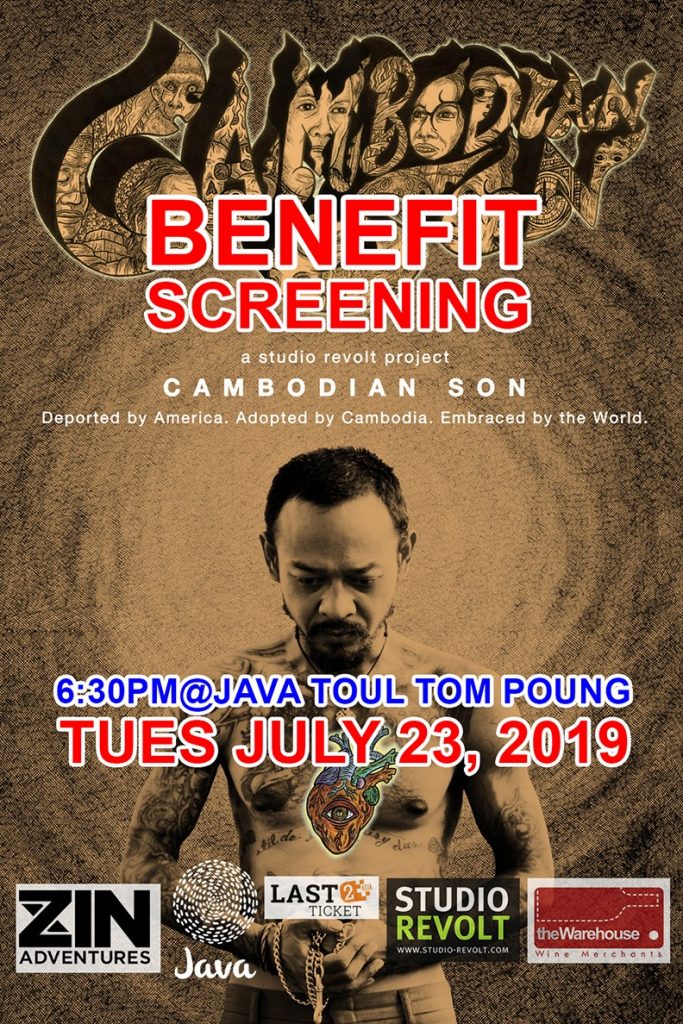 Cambodian Son: Benefit Screening
6:30pm Tue, 23 July 2019
Java Creative Cafe
Toul Tom Poung
53 Street 468
Studio Revolt, ZIN Adventures and Java Creative Cafe TTP along with artist Kosal Khiev bring you an exciting opportunity to see Cambodian Son.
Cambodian Son documents the life of deported poet, Kosal Khiev after receiving the most important performance invitation of his career—to represent the Kingdom of Cambodia at the London 2012 Cultural Olympiad.
Entry fee $10 includes: glass of wine + screening + talk back with Anida Yoeu Ali, Producer of Cambodian Son; Kosal Khiev and the ZIN team!
Your support makes transitional activities possible. All funding is for ZIN's efforts to foster a sense of place and belonging for the 32 refugees deported on 4th of July. Orientation and community building activities include: welcome kits, ZIN's historic tour in Phnom Penh, a sunset riverboat tour and an overnight respite in Kirirom. ZIN also supports substantive employment for deportees and good fit employees for quality businesses through their Job Match program.
With special thanks to The Warehouse and Last2Ticket for their kind support!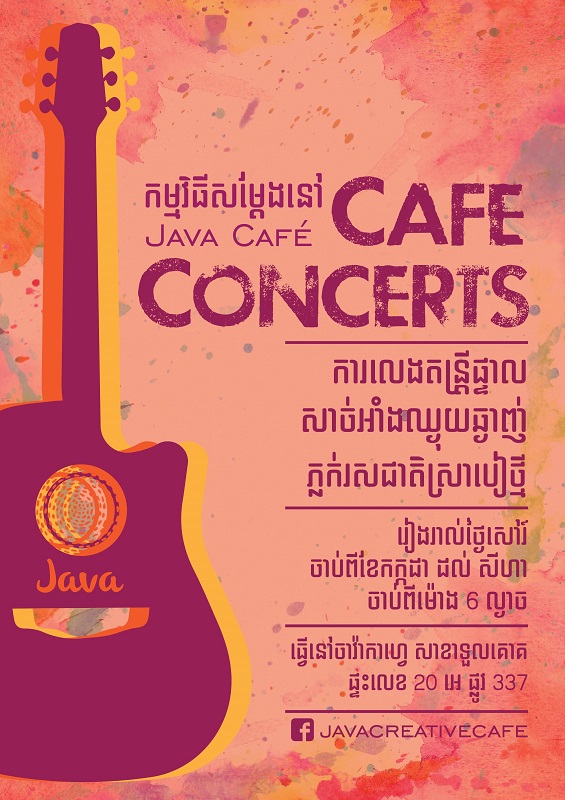 Cafe Concerts, BBQ and Craft Beer
6-8pm EVERY SATURDAY
In July and August 2019
Java Toul Kork
20A Street 337
Java is excited to launch CAFE CONCERTS in Toul Kork!  Join us for live music, BBQ and craft beer tasting by Stone Head Cambodia!
FREE entrance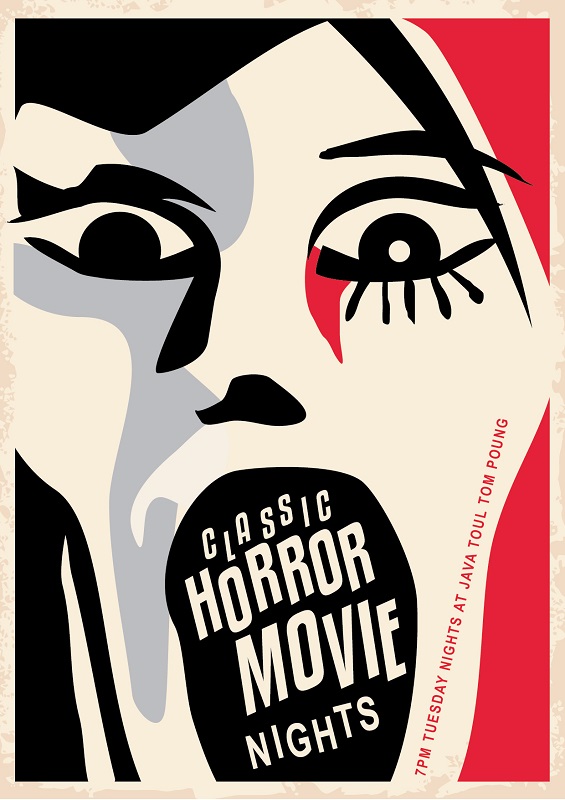 Classic Horror Movie Nights
6:30pm Every Tuesday
6 August – 3 September 2019
Java Creative Cafe
Toul Tom Poung
53 Street 468
Every Tuesday in August enjoy FREE screenings of classic horror movies in Java's theater in Toul Tom Poung!
Don't forget Happy Hour 5-7pm!
Schedule:
6:30pm Tues, 6 August 2019
Carnival of Souls, 1962
6:30pm Tues, 13 August 2019
Night of the Living Dead, 1968
6:30pm Tues, 20 August 2019
Bucket of Blood, 1959
6:30pm Tues, 27 August 2019
The Lost World, 1925
6:30pm Tues, 3 September 2019
Plan 9 from Outer Space, 1959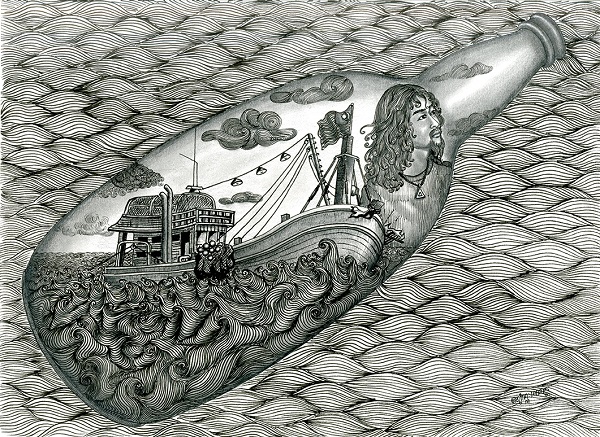 The Dead Eye and The Deep Blue Sea
A graphic memoir and artwork of modern slavery by Vannak Anan Prum
Showing through 18 October 2019
Java Creative Cafe
Independence Monument
56 Sihanouk Blvd
This exhibition takes a look at the detailed and compelling drawings of Vannak Anan Prum, artist and author of The Dead Eye and The Deep Blue Sea. The drawings are selected from the book, a graphic novel that tells his incredible story of surviving slavery in the regional fishing and agricultural industries. Vannak is a self-taught artist and his illustrative skills allowed him to gain favor with other people he was forced to live and work with by giving them tattoos. More importantly, thanks to his photographic memory he was able to draw his experiences in detail when he arrived home four years later. At first, he made the drawings to offer proof to his family in the only way he could. Later he decided to share his story publicly, leading to the publication of the graphic novel, further exposing the harsh realities of modern-day slavery.
Co-organized with Jocelyn Pederick
With the generous support of the Australian Embassy in Phnom Penh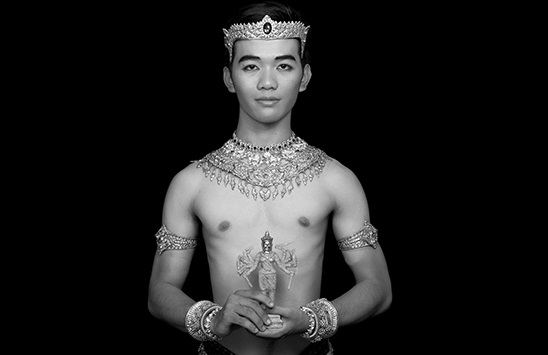 Vajramala: Spirit of Khmer Dance
6:30pm Every Saturday and Sunday
Java Creative Cafe
Toul Tom Poung
53 Street 468
Experience the power of Khmer classical dance, a moving meditation developed more than 1,000 years ago. Join Prumsodun Ok & NATYARASA—Cambodia's first gay dance company—as we give new life to our rich heritage, and elevate the quality of life and expression for LGBTQ people.
"Radical Beauty . . . Brave but also intimate and tender." The Bangkok Post, Thailand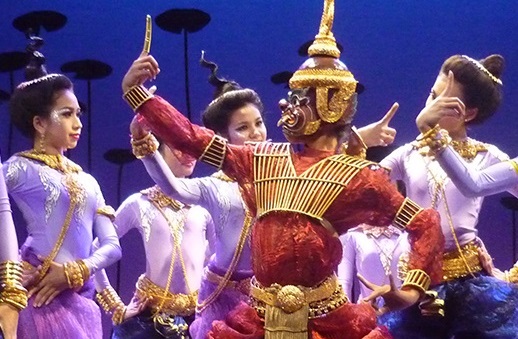 Sophiline Arts Ensemble presents The Lives of Giants
6:30pm Every Thursday and Friday
Java Creative Cafe
Toul Tom Poung
53 Street 468
Abused daily by demi-gods, the demon Akeang Khamaso begs for justice from his lord Preah Eysor. Bestowed with a magic finger that destroys all it points at, the victim quickly becomes the abuser and wreaks havoc in the palaces of heaven. Featuring stellar dancers dressed in fanciful costumes, The Lives of Giants is a contemporary meditation on bullying, cycles of violence, and the responsibilities of wielding power, performed by the globally acclaimed Sophiline Arts Ensemble.