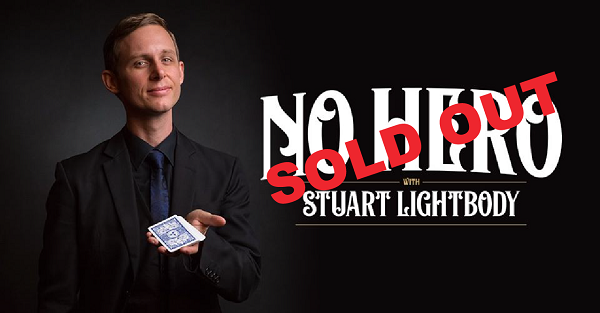 No Hero with Stuart Lightbody
8pm Tuesday 10 March 2020
Tickets $7
Java Creative Cafe Toul Tom Poung
You won't believe your eyes! Are these impossible wonders the demonstration of superhuman skill, or could the most ordinary of humans be behind them all? What can be achieved, in a world without superheroes? Winner of a Weekly Theatre Award at the Fringeworld Festival in Australia (2020).

Created by Stuart Lightbody, winner of the Creative Award at the Prague Fringe Festival, the Theatre Award at the FRINGEWORLD Festival (2018), and the Spirit of the Fringe Ovation Award at the South African National Arts Festival (2019).

"There is nothing more splendid than sitting wide-eyed in the presence of the obviously impossible." – The Times (2017)

Tickets available at the door but you can reserve in advance by sending an email to slightbody@gmail.com


Stuart Lightbody's Secrets
8pm Tuesday 17 March 2020
Tickets $7
Java Creative Cafe Toul Tom Poung
The best magic is found in unexpected places. Stuart Lightbody has spent a lifetime in search of the secrets of the sleight of hand masters. After traveling to the furthest reaches of the world, he has returned with a few secrets of his own.
But some secrets are for sharing, and others are for keeping. And if the secret really isn't the important part of magic, then what is?
Winner of a weekly Theatre Award at the FRINGE WORLD Festival (2020). Join Stuart in exploring clandestine card tricks and surreptitious sleight of hand. As he teases you with tantalizing tidbits of trickery you'll find yourself asking: "Do I even want to know?"
"…beautifully impossible while still being impossibly beautiful." – Cape Argus
Tickets available at the door but you can reserve in advance by sending an email to slightbody@gmail.com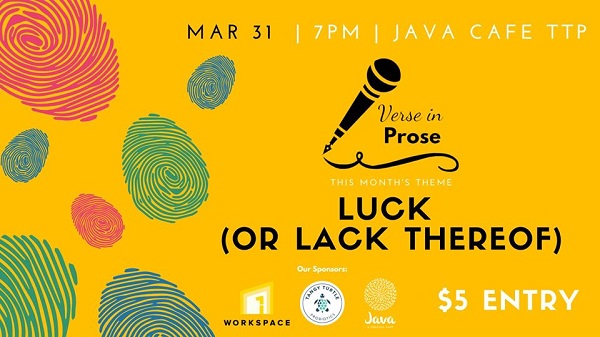 Verse in Prose: Luck (or the lack thereof)
A Dynamoverse production
7pm Tuesday 31 March 2020
Tickets $5
Java Creative Cafe Toul Tom Poung
Join us as several people share their extraordinary stories about how luck has been at their side–or left them unread.
Tickets available at the door and at the cashier.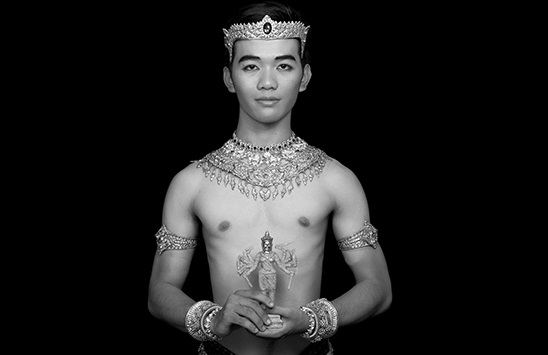 Vajramala: Spirit of Khmer Dance
6:30pm Every Saturday and Sunday
Java Creative Cafe
Toul Tom Poung
53 Street 468
Experience the power of Khmer classical dance, a moving meditation developed more than 1,000 years ago. Join Prumsodun Ok & NATYARASA—Cambodia's first gay dance company—as we give new life to our rich heritage, and elevate the quality of life and expression for LGBTQ people.
"Radical Beauty . . . Brave but also intimate and tender." The Bangkok Post, Thailand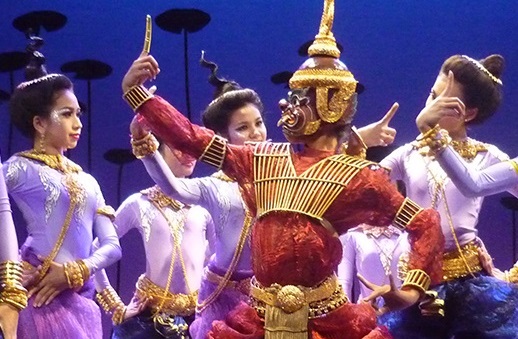 Sophiline Arts Ensemble presents The Lives of Giants
6:30pm Every Thursday and Friday
Java Creative Cafe
Toul Tom Poung
53 Street 468
Abused daily by demi-gods, the demon Akeang Khamaso begs for justice from his lord Preah Eysor. Bestowed with a magic finger that destroys all it points at, the victim quickly becomes the abuser and wreaks havoc in the palaces of heaven. Featuring stellar dancers dressed in fanciful costumes, The Lives of Giants is a contemporary meditation on bullying, cycles of violence, and the responsibilities of wielding power, performed by the globally acclaimed Sophiline Arts Ensemble.
Buy tickets at Java TTP or reserve at: sophilinearts[at]gmail.com