Verse in Prose: Gratitude
Hosted by Dr. Mitsy
A Dynamoverse Production
7pm Tuesday
November 27, 2018
$5 Entrance
Java Creative Cafe TTP
Counterspace Theater
53 Street 468
Ordinary people share extraordinary stories from their personal experience, inspired by the theme "gratitude."
STORYTELLING WORKSHOPS
Learn to be a storyteller, because everyone has a story! Workshops held at Java TTP on October 13 and 20, 1-4pm. Follow this link to join: https://www.dynamoverse.com/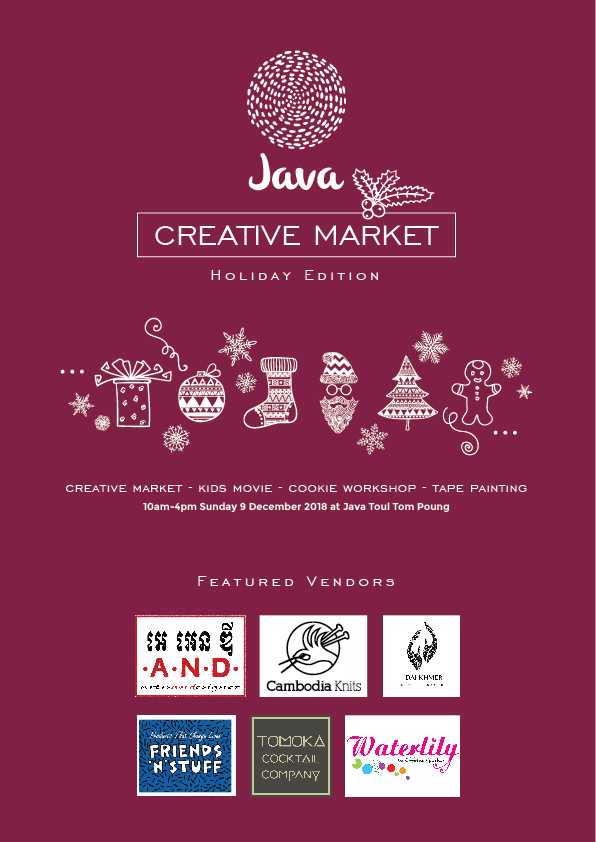 Creative Market: Holiday Edition
Java Creative Market | Holiday Edition
10am – 4pm December 9, 2018
At Java Toul Tom Poung, 53 Street 468

With more vendors and more activities for the whole family! When you make purchases from 2 vendors or more, get a FREE Java Membership Card!
Java will be offering a special cocktail brunch set as well as our Holiday bakery goods!

Activities:
10:30am Movie screening for kids (Free)
10am – 2pm Cookie workshop for kids and young at heart, drop in any time $2/person
3pm Tape painting workshop with ZYCT Artistry $20/person, includes materials and workshop fee
Reserve your spot https://facebook.com/events/627805414284542/

Featured vendors:
A.N.D.
Cambodia Knits
Tomoka Cocktail Company
Friends n Stuff
Dai Khmer
Waterlily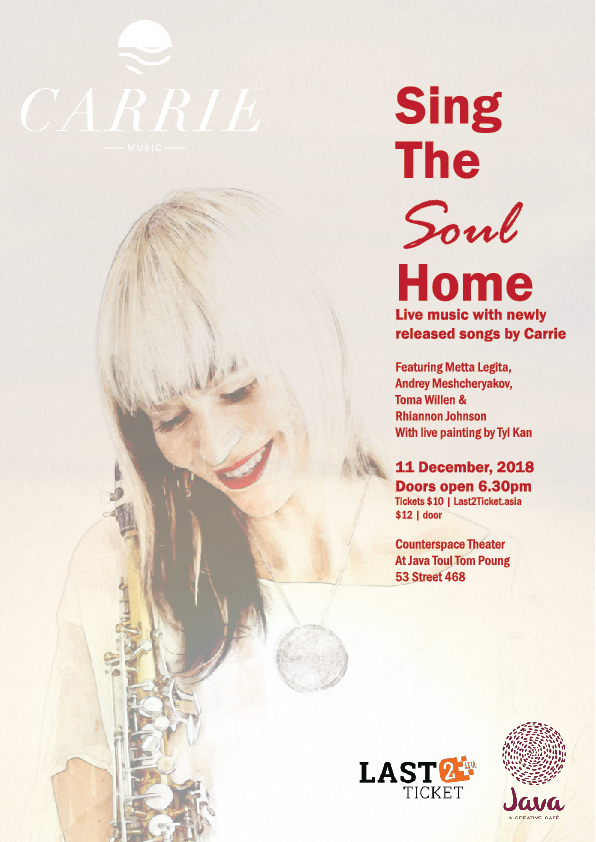 Sing The Soul Home
Live music with newly released songs by Carrie
11 December, 2018, doors open 6.30pm
Tickets $10 | Last2Ticket.asia, $12 | door
Counterspace Theater at Java Toul Tom Poung, 53 Street 468
Sing the Soul Home is a live launch of a series of new songs created this year on the theme of love and loss by Carrie.
Featuring Metta Legita, Andrey Meshcheryakov, Toma Willen & Rhiannon Johnson with live painting by Tyl Kan
This intimate musical journey is hosted by Java Creative Cafe's Counterspace Theatre in Toul Tom Poung.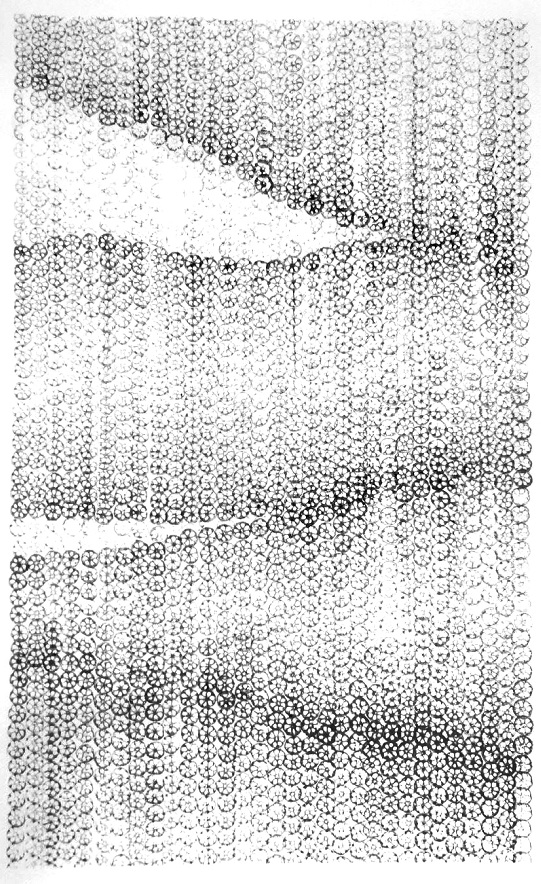 Sacred ink lotus art
by Morrison Polkinghhorne
Exhibition opening:
6:30pm – 8:30pm Tues 6 Nov, 2018
With HE Angela Corcoran, Australia's Ambassador to Cambodia
Battambang-based artist and Australian-native Morrison Polkinghorne's exhibition of black and white toned paintings made from lotus stems and artisanal ink runs through the holidays until January 6, 2019.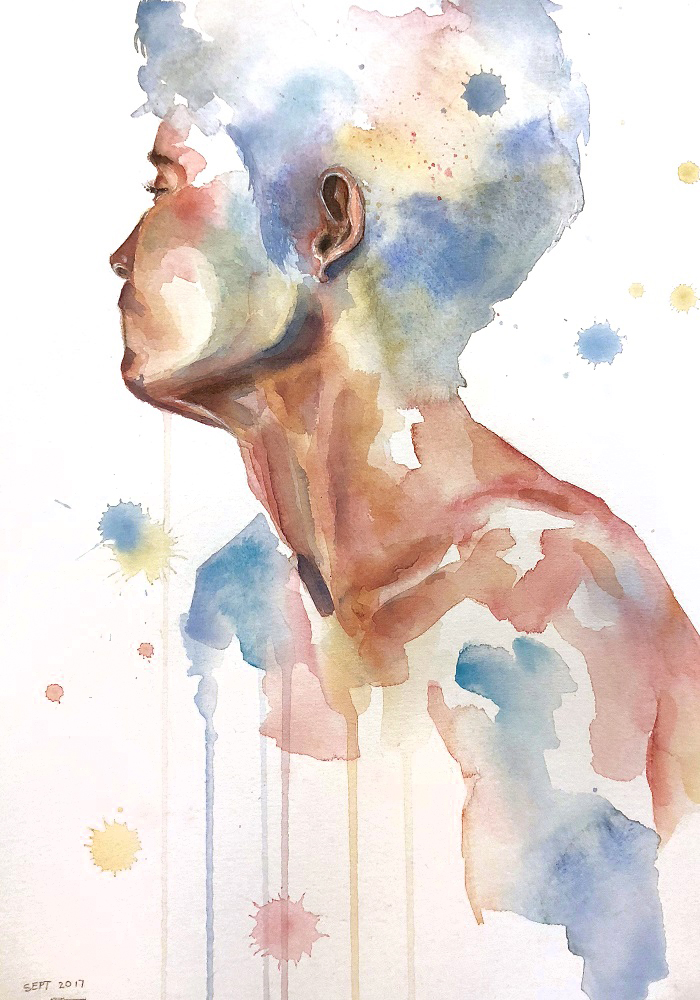 A solo exhibition by Chau Sotort Bormin, A Creative Generation awardee

Exhibition dates: October 16 – November 19, 2018
Java Creative Cafe Toul Kork
20A Street 337
"When asked about my artworks and the meaning behind each piece, I often don't have a real answer; that is because I believe that art means something different from one person to another, and that is the beauty of it all. To me, art is emotional, colorful, and it has to make me feel something." –Chau Sortort Bormin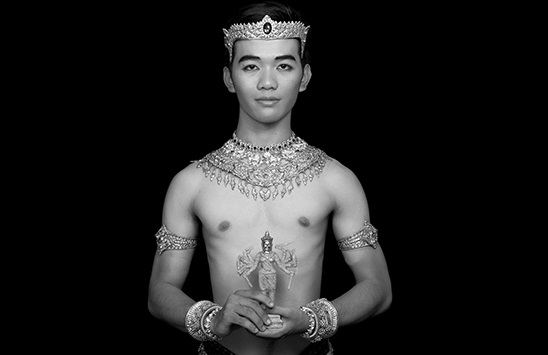 Vajramala: Spirit of Khmer Dance
6:30pm Every Friday and Saturday
Counterspace Theater
Java Toul Tom Poung
Experience the power of Khmer classical dance, a moving meditation developed more than 1,000 years ago. Join Prumsodun Ok & NATYARASA—Cambodia's first gay dance company—as we give new life to our rich heritage, and elevate the quality of life and expression for LGBTQ people.
"Radical Beauty . . . Brave but also intimate and tender." The Bangkok Post, Thailand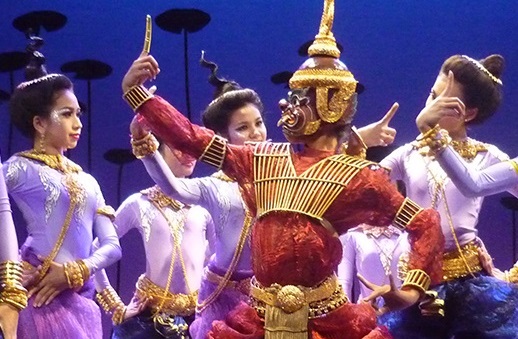 Sophiline Arts Ensemble presents The Lives of Giants
6:30pm Every Thursday and Friday
Counterspace Theater
Java Toul Tom Poung
Abused daily by demi-gods, the demon Akeang Khamaso begs for justice from his lord Preah Eysor. Bestowed with a magic finger that destroys all it points at, the victim quickly becomes the abuser and wreaks havoc in the palaces of heaven. Featuring stellar dancers dressed in fanciful costumes, The Lives of Giants is a contemporary meditation on bullying, cycles of violence, and the responsibilities of wielding power, performed by the globally acclaimed Sophiline Arts Ensemble.