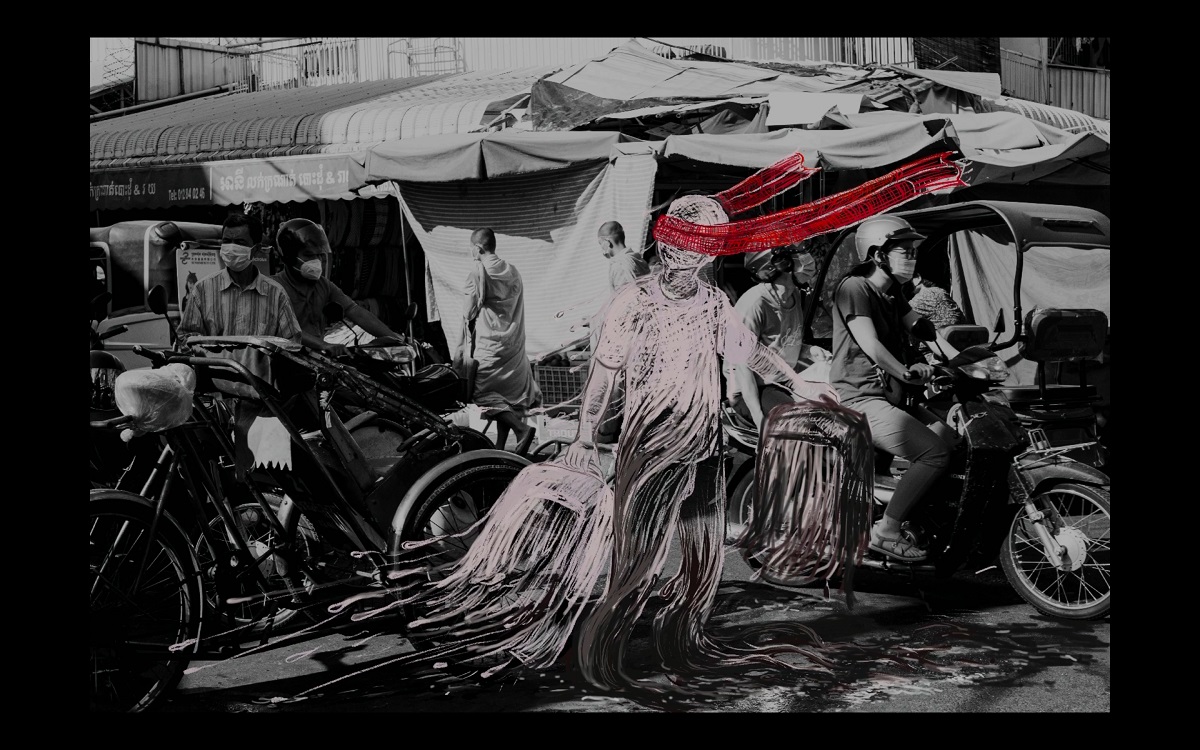 Date
30 Oct 2022

- 27 Nov 2022
Expired!
តំណ By a Thread
តំណ By a Thread
A collaboration between Jean-Baptiste PHOU & SAO Sreymao
Curated by Dana LANGLOIS
Exhibition opening and film screening 4pm Sunday, 30 October 2022
Daily film screenings 6pm 31 October – 27 November 2022
Artist Talk 6:30pm Saturday, 19 November 2022
Closing performance 6:30pm Sunday, 27 November 2022
Java Creative Cafe Toul Tom Poung
53 Street 468, Phnom Penh
By a Thread (តំណ) is an exhibition of film, photography, installation and performance by artists Jean-Baptiste PHOU & SAO Sreymao that empathetically explores communication and grief.
The whole exhibition revolves around the film, My Mother's Tongue which tells the story of a mother and son who don't speak the same language, until something unlocks when she suddenly falls very ill. The emotional journey unfolds through a series of vignettes that draw the viewer deeper into the inner world of a son seeking understanding and to be understood. The work is very personal and at the same time part of the universal human experience.
The images from the film combining photography and digital drawing will be printed and form the central work of the exhibition. The audience will be invited to participate in communal grieving through a sculpture created by SAO Sreymao. They will be able to write their own messages and hang them to the installation. On the final day of the exhibition, viewers may join the artists while they perform a ritual cleansing to bring relief and shared comfort.
By a Thread (តំណ) is presented as part of the Creative Generation Performance series and Photo Phnom Penh, with the support of Debra Fram + Eric Schwartz and l'Institut Français du Cambodge.