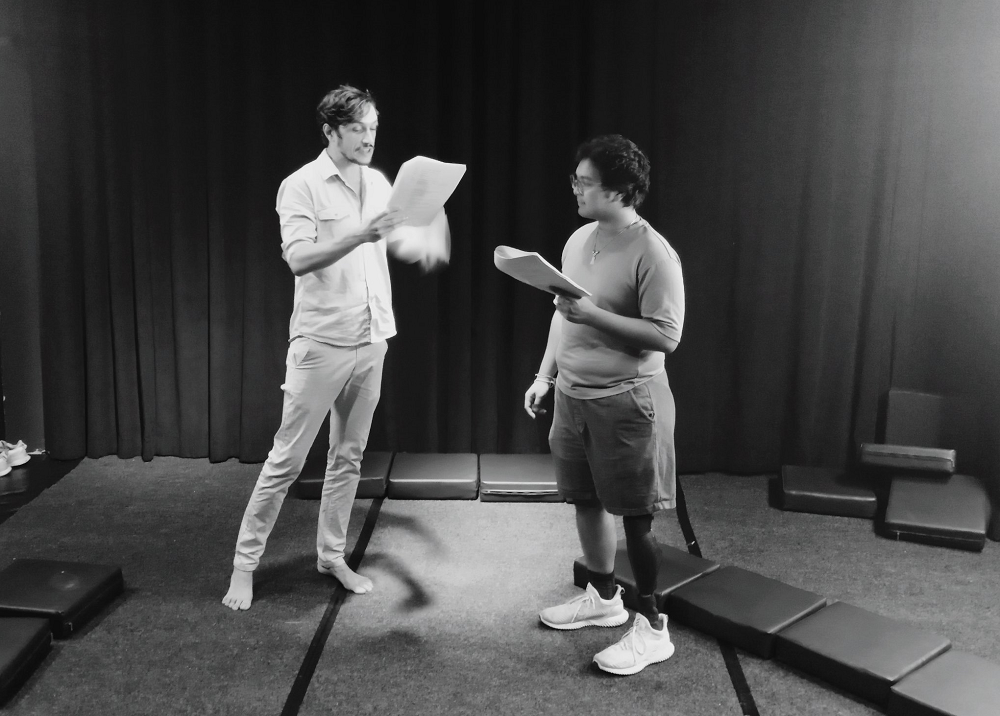 Date
07 Oct 2022
Expired!
12-8 Written by SOK Samithi
12-8
Written by SOK Samithi
Directed by SOK Samithi & Marika Els
Produced by Phnom Penh Players
From midnight to morning, as the city lights shine, a small Phnom Penh convenience store becomes an oasis of possibility. Hok and Ally, employees of the store, deal with customers and each other as they ruminate on the state of their lives, the love they once had and the ambitions and fears they share for their future.
'12-8′ is an original one-act play that deals with themes of transition and change, desire and uncertainty, as seen through the lens of two young, once-intimate adults who meet again working in a convenience store. Written in an episodic format, scenes change from intimate and tender exchanges to puerile and humorous.
***
SHOW DATES AND INFORMATION:
7pm Friday, 30 September 2022
1pm & 7pm Saturday, 1 October 2022
7pm Friday, 7 October 2022
1pm & 7pm Saturday, 8 October 2022
Venue: Java Creative Café Toul Tom Poung📍https://goo.gl/maps/shFJUNynH9zvanjg8
Tickets: $10 | $7.50 with proof of valid student card
Message Phnom Penh Players Facebook for tickets
***
Java Creative Café is a proud venue sponsor for the Creative Generation Performance series. We provide space and facilities for each artist to develop a new live performance while in residence at our black box theater.
Find out more at www.creativegeneration.art
The Creative Generation Performance Series is made possible thanks to the generous support of donors Debra Fram + Eric Schwartz in addition to the great work of creative partners and collaborators!