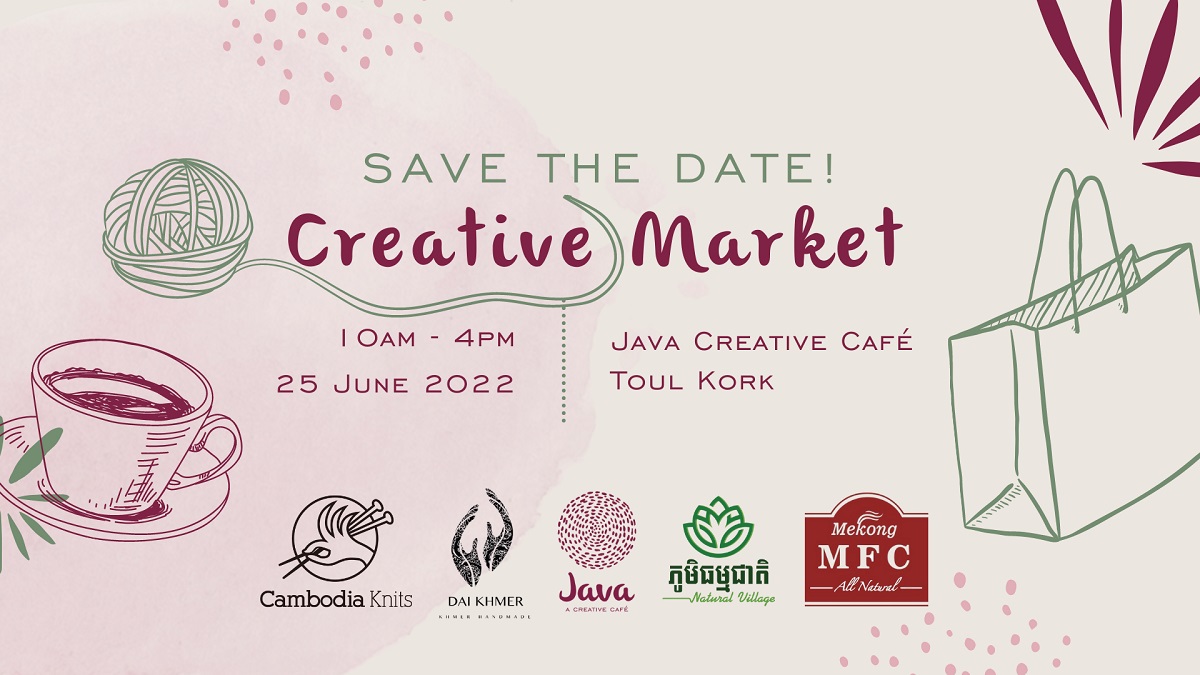 Date
25 Jun 2022
Expired!
Creative Market in Toul Kork (indoors)
Creative Market
10am – 4pm Saturday 25 June 2022
Java Creative Café Toul Kork
Coming again to Toul Kork, Java continues to join up with other local ethical companies for our regular Creative Market!
Don't worry about rain, our market is inside!
+ Shop special offers
+ Discover local and healthy products
+ Drink organic coffee and enjoy delicious pastries
+ Great for the whole family!
ACTIVITIES
10:30am Make your own shopping bag
2:30pm Free finger-knitting workshop for kids
SHOPPING
+ Hand-made safe toys for kids by
Cambodia Knits
+ Natural skin care by Dai Khmer,
+ Soy-wax candles with tantalizing scents by Dawn Scent Candle
+ Bowls, plates and more crafted by Cambodian artisans from Khmer Ceramics
+ Essential oils for the whole family by Love & Lotus
+ Organic meats and vegetables from Mekong MFC