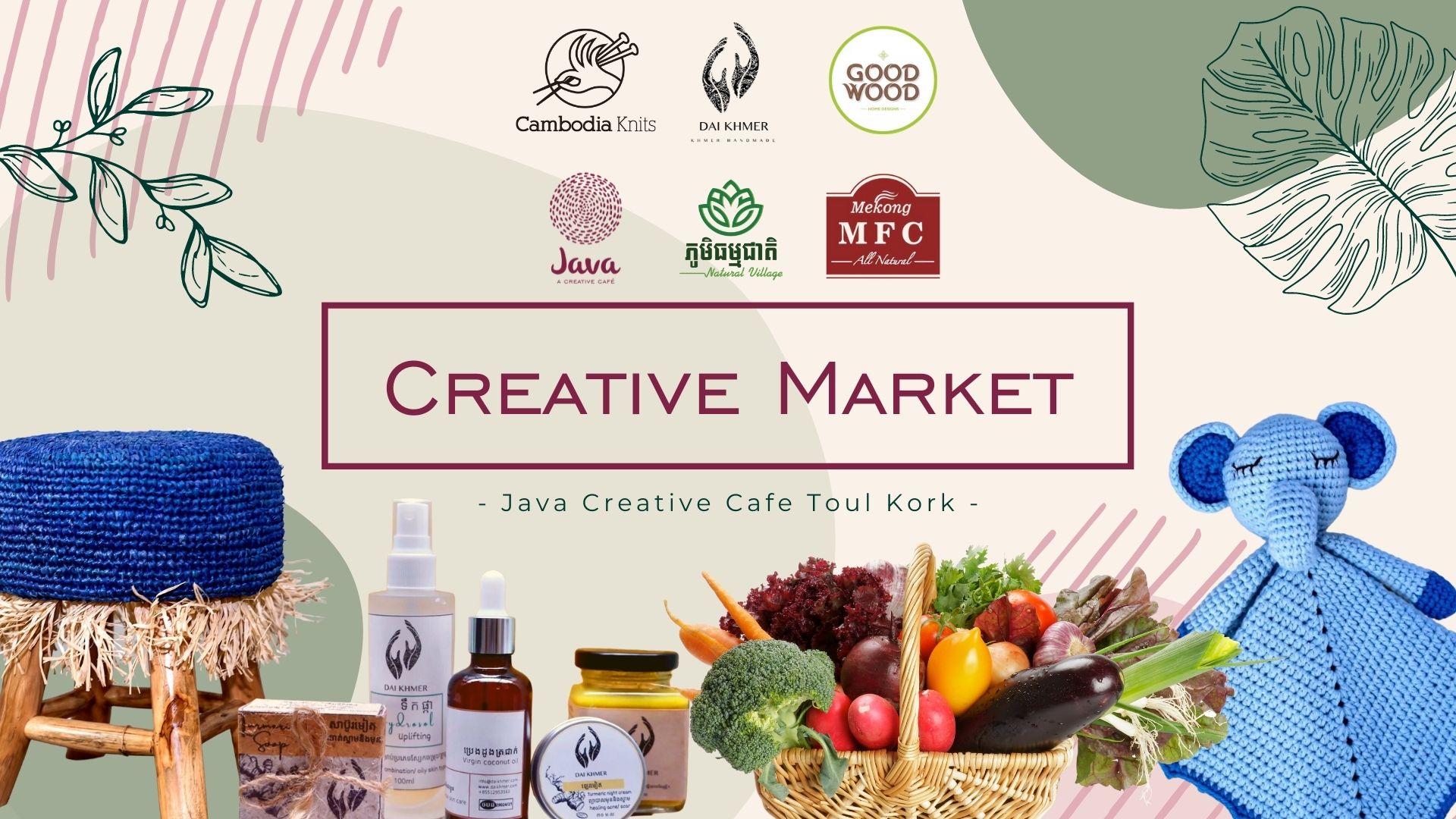 Date
30 Apr 2022
Expired!
Creative Market | Toul Kork
Creative Market | Toul Kork
10am – 4pm Saturday
30 April 2022
Java Creative Café brings a monthly creative market to Toul Kork featuring organic fruits + vegetables, free-range meats, healthy products, natural skin care and home design. We collaborate with local businesses that are ethical and environmentally friendly.
We are very proud to work with:
CAMBODIA KNITS is a social enterprise based in Cambodia. We make beautiful and high quality hand-made products while providing fair and flexible employment opportunities.
DAI KHMER is a social business that supports women in Cambodia through producing handmade natural products that uses local super fruits and herbs.
GOOD WOOD HOME DESIGNS specialises in quality reclaimed teak furniture and unique items for the home. Our wood comes from sustainable sources only.
NATURAL VILLAGE sells organic, healthy and fresh products sourced daily from our farms in Kampong Cham, Kandal and many others. We carefully process all the items ensuring freshness and best hygiene practices and we distribute each order with our professional delivery team.
MEKONG MFC produces meat from healthy farm animals that are forage fed and free-range, raised by Cambodian farmers and no added preservatives.