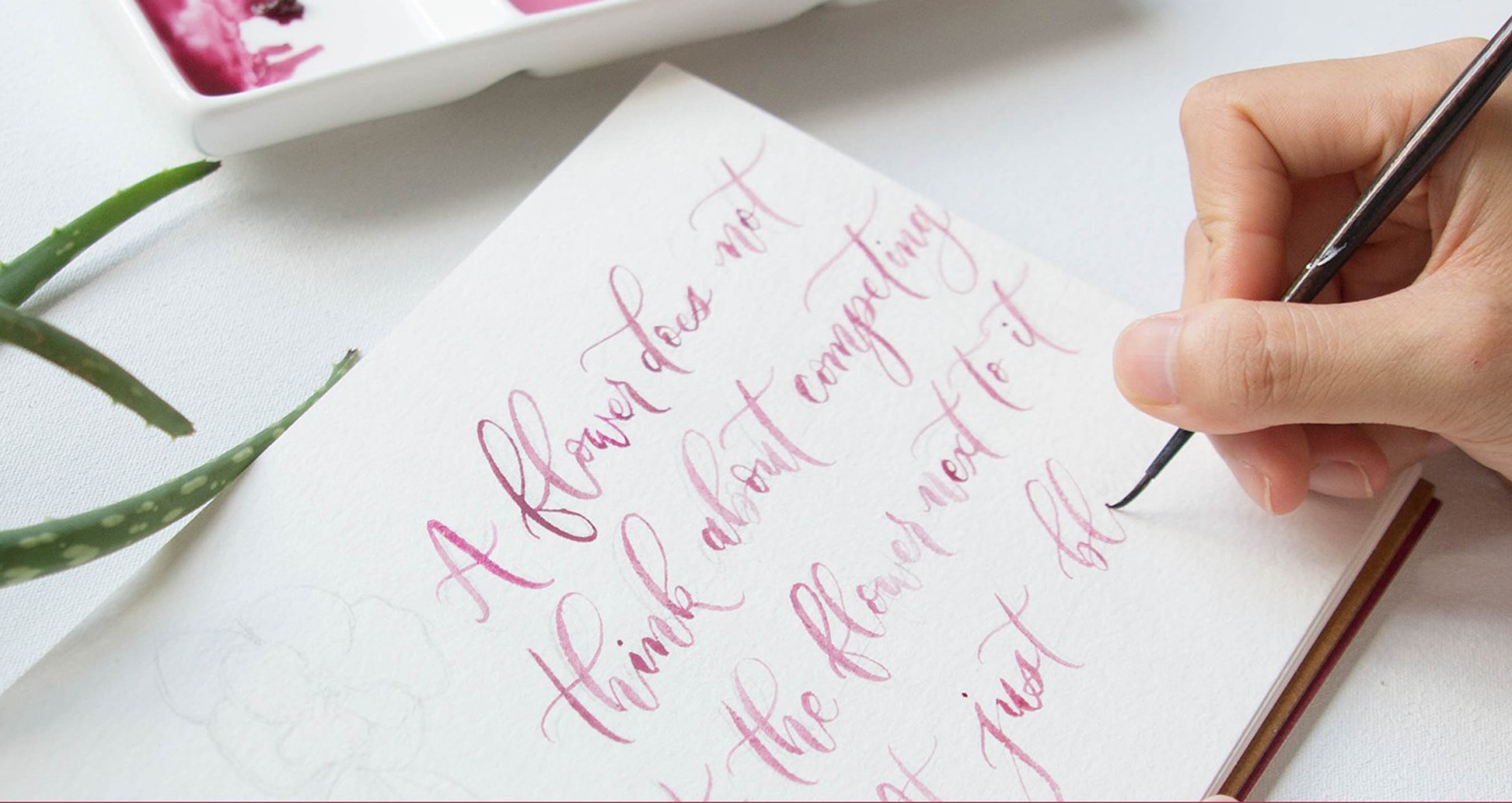 Modern Brush Pen Calligraphy for Beginners – FULLY BOOKED
Join Helen of Letter + Adore for a 2 hour Modern Brush Pen Calligraphy workshop. Whether you're looking to learn a new skill or just something fun to do around Phnom Penh, this workshop is perfect for lettering beginners.
From basic strokes, to the alphabet, to connecting letters and creating words, we will cover all of the following essentials in brush pen calligraphy:
– How to hold your brush pen
– Pressure levels to create thick and thin strokes
– Basic calligraphy strokes
– The alphabet
– How to connect letters
– Different calligraphy styles
You will receive all the materials needed to get started and to continue practicing at home:
– 1 brush pen
– 20-page workbook
– Practice sheets
– Small gift along with personalized name card
– 1 drink of your choice from Java's select menu
Each workshop is limited to 6 people so I can work more directly with you. This 2-hour workshop is $40. A 50% non-refundable deposit is required to reserve your seat. Please message Make It Arts & Crafts Store for more info or sign up.
https://www.facebook.com/events/3066298216991102/
In the event that the workshop has to be cancelled, guests who have registered will be notified via email for cancellation and refund prior to the event.