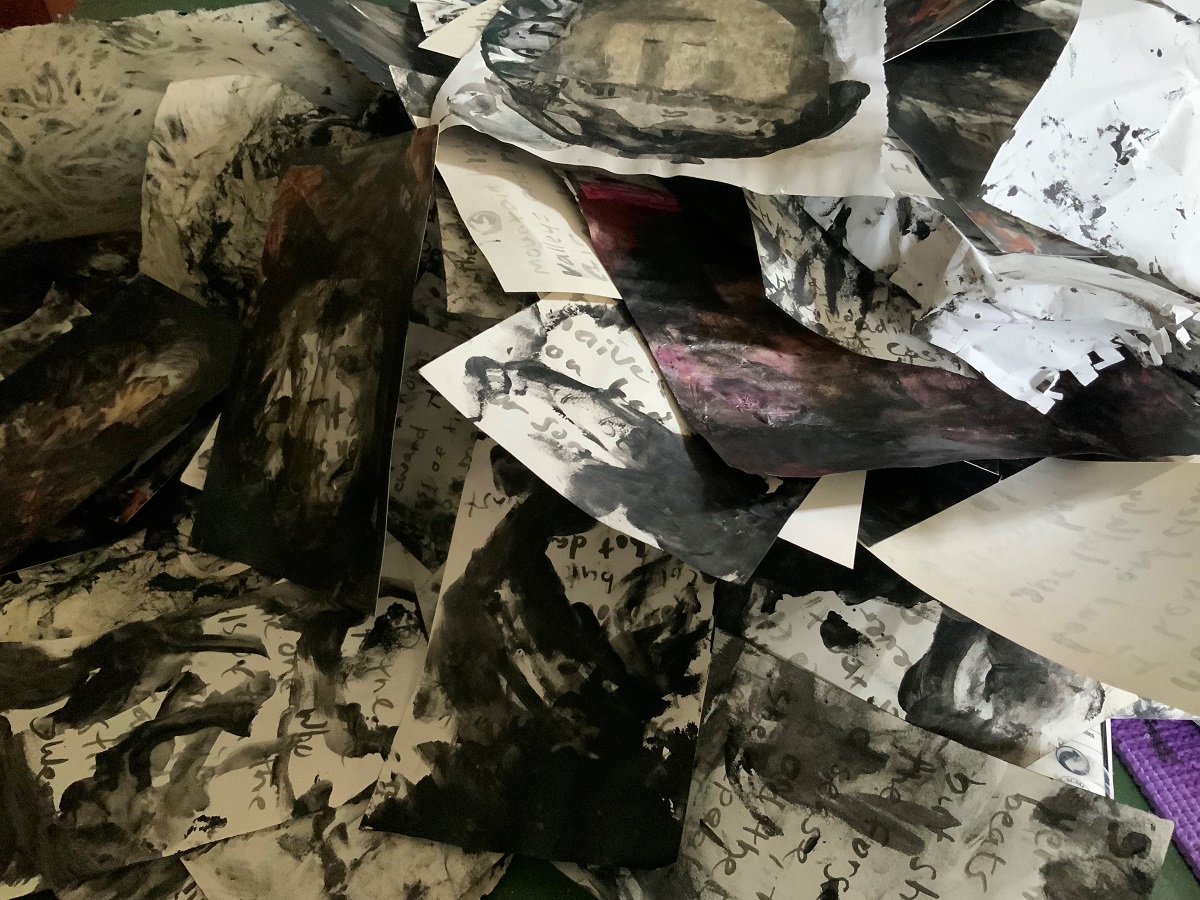 Date
30 Nov 2022
Expired!
On Earth Beneath Sky – Reading-Performance, Author Talk + Book Signing by Chath pierSath
Join Chath pierSath for his first event in Cambodia after many years. Through poetry and performance Chath will draw the audience into an inner world of a man struggling with despair and hope, facing not only the past but the present. He will read from his newly published book of poems and prose sketches "On Earth Beneath Sky." Following the reading there will be a Q&A and book signing opportunity.
***
ABOUT THE BOOK:
Chath pierSath's newest collection of poems and sketches are refreshingly bold and energizing.
There is a new body of literature from Khmer (Cambodian) writers that forces readers to look beyond the horrors of the atrocities of the Khmer Rouge and explores the world they experience, wherever they are in the world.
Chath pierSath is one such writer and his new book On Earth Beneath Sky abounds with a vibration suitable for both insiders and outsiders to reimagine Cambodia, America, sexuality, family, and the chronic tensions between the past, present, and future. Above all, his writing is refreshingly fearless and honest. Having three published books behind him, On Earth Beneath Sky is a wide selection of 68 poems and prose sketches that traverse the emotional terrains of the uncertainty of life.
Chath is a conjurer and astute palm reader of Cambodia, the United States, and his own selfhood in his poems and prose sketches. He writes like he paints, swirling images in intensity and sadness; throwing darts at ideas or assumptions; pleading and longing, yet always finding a path towards reconciliation, soothing, and a celebration of life. He moves past expected trauma healing narratives and instead leads his readers to rummage around their own minds to discover misconceptions, views, and what they may have taken for granted.
His voice can make readers wince, rejoice, question, and shed a quiet tear or two. He writes with an intergenerational voice: speaking as a child, a young man, and a maturing gay man living between two worlds. His words spur his readers to look again, to think again, and always to dream larger than our mundane thoughts.
On Earth Beneath Sky firmly places the author in the canons of Cambodian literature. The book and its reviews are available at Loom Press. https://www.loompress.com/
The book was nominated for a Massachusetts Book Award — one of the fourteen must read in the state in the poetry section — written by Jinx Davis
***
REVIEWS:
https://www.magicalcambodia.com/on-earth-beneath-sky-explores-the-uncertainty-of-life/
https://richardhowe.com/2021/02/02/george-chigas-reviews-chath-piersaths-new-book/
***
ABOUT THE AUTHOR:
Chath pierSath was born in Battambang, Cambodia in 1970. He holds a bachelor of arts degree in International Service and Development from World College West/New College of California in San Francisco, and a master of arts degree in Community Social Psychology from the University of Massachusetts in Lowell, where he lived and worked for seven years after he returned to Cambodia in 1994 to volunteer in the human rights field with the Cambodian American National Development Organization.
The author of two collections of poetry, After and This Body Mystery, and a children's book, Sinat and the Instrument of the Heart, his writing has also appeared in various publications. Known internationally for his visual art, he has shown his work in Asia, Europe, and North America. He lives and works on a family farm that grows fruits and vegetables in Bolton in the Nashoba Valley of central Massachusetts.
His poems and prose have appeared in many magazines and anthologies including Children of the Killing Fields: Memoirs of Survivors, Consequence Magazine, Café Review, Where the Road Begins, Atlantic Currents: Connecting Cork and Lowell, Prayers for a Thousand Years: Blessings and Expressions of Hope for the New Millennium, MagicalCambodia.com, and others.