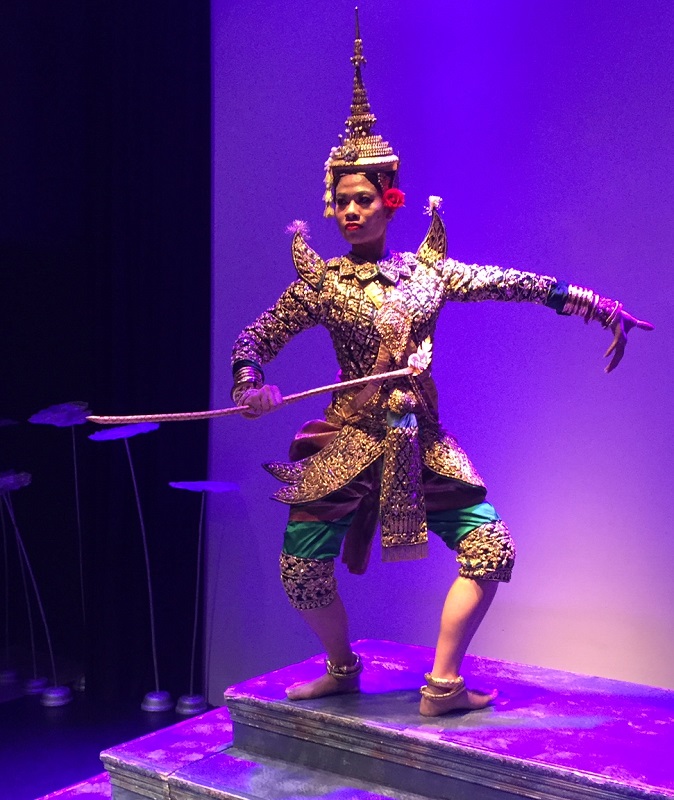 Date
28 Nov 2020
Expired!
Sophiline Arts Performance Series: The Reamker
Sophiline Arts Performance Series: The Reamker
5:30pm-6:30pm Saturday, Nov 28
In collaboration with dancers and musicians, Master Choreographer Sophline Cheam Shapiro present a series of performances.
On 28 November they will showcase an hour long piece from the classical dance drama "The Reamker," originally performed in the 1950s*. It has have been adapted to the intimate stage of Java's Black Box Theater creating a mesmerizing experience for the audience.
Seating is strictly limited and masks are required for entrance
Entrance fee is a minimum donation of $15 per seat
Please reserve by visiting the Facebook event and clicking on the button "Reserve Spot". For any questions you can send us a message! We will respond during office hours.
*Choreographed by dance masters of the Royal Palace, restaged by Sophiline Cheam-Shapiro. Performances: Preah Ream by Sot Sovanndy, Preah Neang Seda by Mot Pharan, Phreah Leak by Sao Phirum, Reap by Rin Sreyleak, Moharik & the Golden Dear by Phun Pichoudom, Eysey & Hanuman by Nim Kakada.
Photo by Sophiline Cheam Shapiro