POLISH POSTERS: THE PEOPLE'S ART
Sponsored by the Polish Embassy, with help from H.E. Kasmierz Duchowski, Ambassador of Poland, and his wife Mrs. Barbara Duchowska
March 5 – 31, 2001
Java Creative Cafe Independence Monument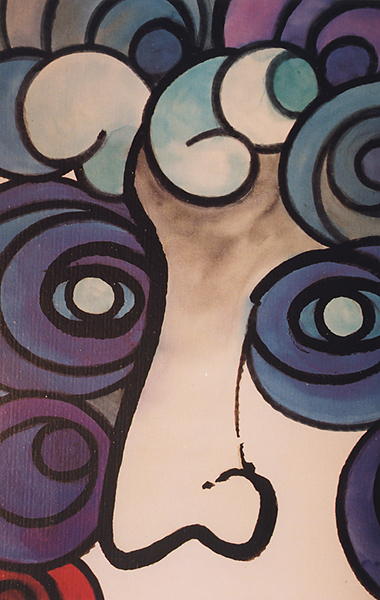 "The poster was for me a kind of Trojan horse, running freely in the streets and smuggling something which one cannot actually find there at all."
Jan Lenica (1928 – 2001)
The Poster is often considered the leading form of Polish modern art. Exhibited on street walls, it is an art that is accessible to the public—young and old, rich and poor, educated and uneducated. The purpose of the Poster ranges from advertising to social/political statements, and everything in between. But they are most famous for film, theater, and circus promotions.
The poster has been an advertising and informative tool for over a hundred years. But the unique style of Polish designs that is known today originated during the chaotic period between the two world wars. What was known as the Golden Age began a couple decades later. In 1956, several factors, including social attitudes and political changes, lead to a dramatic change in style and content of posters. Censorship was limited, creativity was intense, and boundaries were crossed.
Continuing on the edge of human expression, the artists pushed the Poster forward and gained international recognition. In the late 50s and 60s, a particular style developed, called teratology—the study of monsters. It is a style that uses unnatural and sometimes grotesque forms to shock and evoke emotion. In an essay on Polish posters, Ewa Kruszewska remarked, "Due to the orderer's profound policy a great number of film posters appeared, featuring audacity of form, expression of gestures and extensive psychological analysis of the characters." A characteristic of Polish posters that has remained strongly present throughout the latter half of the past century and in current works.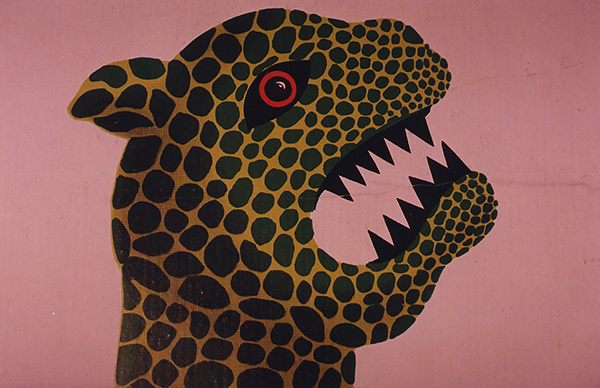 List of posters shown in the exhibition
Lulu, a play by Alban Berg at Theatre Der Stadt, Bonn, Germany
Artist: Franciszek Starowieyski
Don Juan, a play by Moliere at Stary Theatre, Crocovia, Poland
Artist: Sadowski
Farewell Show, a play by Peter Muller at Studio Theatre, Warsaw, Poland
Artist: Sadowski | 1985
Le Bourgeois Gentilhomme, by Moliere
Artist: Sadowski
Narcisco, an opera by Domenico Scarlatti at the Grand Theatre in Warsaw, Poland
Artist: Waldemar Swierzy
Woman in Posters, from the exhibition of Theatre and Film Posters 1947-1992
Artist: Kalarus | September 1992
Norma, an opera by Vinzenzo Bellini at the Grand Theatre, Warsaw, Poland
Artist: Jan Lenica
A Man of Iron, a film by Andrzej Wajda
Artist: Andrzej Pagowski
Eidrigevicius Stasys, Retrospective 1973-1992
Art Exhibition Bureau, Cracovia, Poland
Artist: Eidrigevicius Stasys
Folk Artist's Club, at Pulawy
Artist: Eidrigevicius Stasys
Art Exhibition in Konin and Leszno
Artist: Eidrigevicius Stasys
1988
Art and Business, Polish art and antiques
Artist: Eidrigevicius Stasys
Mein Kampf, by George Tabori
Artist: J. Czerniewski
A Conductor, a film by Andrzej Wajda
(the Oscar laureate for general artistic achievement, March 2000)
Artist: Jozef Mroszczak
1492-1992
Artist: Reszawski
Circus
Artist: Hubert Hilscher | 1974
XI Biennale of Polish Posters, Katowice, Poland
Artist: unknown
1985
The Java community art spaces operate as non-profit programs with support from the cafe and private sponsors. It brings art to the Phnom Penh public in ways they may not normally experience with beautiful and thought-provoking exhibitions and live events.
Some of our archived files have low resolution or don't exist at all. Sometimes we were focused more on making exhibitions than archiving. Additionally, a fire many years ago destroyed all of our hard copies and a significant portion of our digital copies. If you are the artist or have access to images, press or anything else related to the exhibition, please contact us.