April 30 – June 10, 2001
Java Creative Cafe Independence Monument
Shiga Nobuko, a photographer from Japan, made this set of photographs while visiting in Cambodia. When she first arrived she became very interested in the local fruits and vegetables. Nobuko would go to the market early in the morning and choose fruits, vegetables, and flowers that she thought were appealing. Then she would take them home and arrange them in beautiful forms.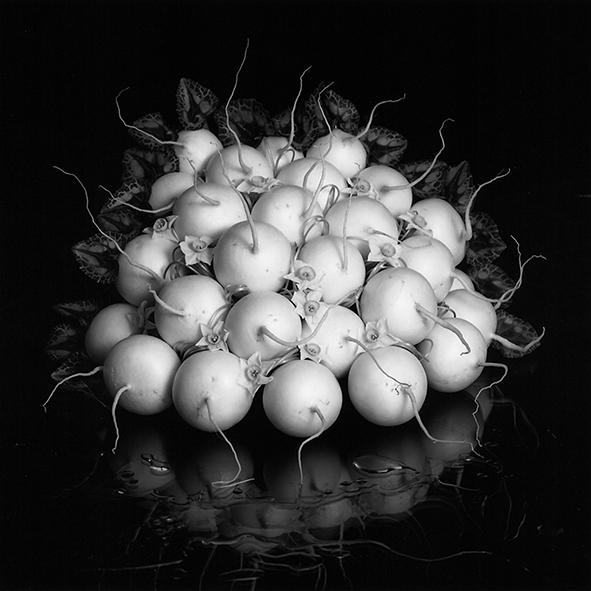 Nobuko saw the fruits and vegetables as more than something to eat, but as objects that can tell a story or show a feeling. We all know that they are delicious, but maybe you can see something different about them too.
The Java community art spaces operate as non-profit programs with support from the cafe and private sponsors. It brings art to the Phnom Penh public in ways they may not normally experience with beautiful and thought-provoking exhibitions and live events.
Some of our archived files have low resolution or don't exist at all. Sometimes we were focused more on making exhibitions than archiving. Additionally, a fire many years ago destroyed all of our hard copies and a significant portion of our digital copies. If you are the artist or have access to images, press or anything else related to the exhibition, please contact us.